Our Services
From the most routine to the extremely complex, Accounting & Management Services, Inc. offers a comprehensive menu of services to meet every accounting, tax, and business planning need. No other Northwest Florida accounting firm exceeds our expertise or our commitment to providing the best, most up to date service to each client, no matter how large or how small.
Call us at 850-994-5691 to learn more about our services, which include:
Small Business Accounting/Bookkeeping Services
What's that? You don't want to keep your own books? What a shocker. Luckily, we have a highly educated, experienced team that can do it for you. We'll take care of things like balance sheets and P&Ls, Federal and State payroll filings so you can concentrate on growing your business.
We consider documents like balance sheets, P&L statements and other financial reports to be incredibly valuable. Unlike an ordinary bookkeeper, we see your financial statements as the decision-making tools they are. By knowing what to look for in your numbers and negative trends, we can articulate insights that give you awareness and clarity so those numbers don't control you; you control them. Think of us as your outsourced accounting department – a really smart one that will show you how to assert that control with a sophisticated knowledge that can benefit you in ways you never imagined.
Read on to learn more about our accounting services.

Monthly financial statement preparation
Whether it's your balance sheet, income statement, general ledger or all of the above, we can take the burden of keeping these "clean" and current off of you so you can concentrate on running your business. Letting these fall by the wayside is never a good idea. We'll uncover and fix discrepancies, identify inefficiencies, recognize and analyze trends, and keep tabs on all your money's comings and goings so you have an accurate picture of your own financial strength on any given day.

New business accounting setup
Help with navigating various governmental compliance
Oversight for internal accountant
Review accounts payable, accounts receivable, payroll, etc.
Monthly reconciliations
Monthly payroll tax deposits and federal & state tax report filings.

Reconciling your accounts each month keeps your balances and your taxes up to date so you can:

Identify lost checks, lost deposits and unauthorized wire transactions.
Detect and prevent excessive or unjustified bank charges.
Ensure your bank correctly posts transactions.
Manage your cash more effectively, saving money and making money.
Protect yourself. By promptly objecting about any unauthorized, fraudulent or forged checks, you can void responsibility for the shortfall and transfer the risk to the bank.
Tax Services
Minimizing taxes makes us happy. But it's only one piece of a puzzle that can leave you with more questions than answers. That stops the minute you hire us. Whether you're looking to complete a simple tax return or hammer out a full-fledged tax plan for your business, we have the advice and solutions you're looking for.
Whatever it takes to help you understand what's going on with your business finances, you can count on us to bring it to the table. Not only do we want you to thrive, we also want you to feel good about the time and money you're investing with us. We'll make sure you do, by enabling you to make the best, most informed decisions possible.
Read on to learn more about our consulting services.
Consulting Services
We are technically solid professionals who deliver a controllership service in a bookkeeping environment. That means you get more than mere traditional bookkeepers. You get experienced pros with in-depth knowledge who can help individuals and businesses understand their business and anticipate future issues.
Your business is growing. You need professional financial advice, but you can't afford a full­time CFO or controller. It's kind of a nice spot to be in, especially since you now know you can call us to step in and help out. We can provide experienced support at an affordable cost to give you:

More time to focus on core business issues.
Better understanding of the financial side of your business for more control over your money.
Improved decision-making ability thanks to seeing the hard and true numbers.
A readily available sounding board to help you clarify business plans.
Comfort in knowing a professional is overseeing, protecting and constantly improving the financial side of your business.
Strong financial controls to reduce employee theft and increase profits.
Training and management for your accounting staff.
Budget preparation and monitoring.
Profitability analysis by service or product line.
Tax saving strategies.
Trend analysis.
Assistance in defining long-range plans and the quantification of goals.
Cash management.
Liaison with bankers, attorneys, vendors, insurance agents, etc.
Assistance in obtaining financing from banks.
Insurance policy review/negotiation.
Analysis of equipment purchases, expansions, etc.
Custom designed collection policies and procedures.

Strategic business planning
Someone (not us) once said, "Failing to plan is planning to fail." So true. A strategic business plan helps clarify your company's direction and ensures key leaders are all on the same page. You need one if you're:

Starting a new venture, product or service
Expanding a current organization, product or service
Buying a new business, product or service
Turning around a declining business

Why? Because a strategic plan allows you to:

Identify and describe the target customer profile, features, advantages and benefits of your new venture, product or service.
Justify that your plans are credible by fully researching the need being filled with your new venture.
Develop detailed marketing plans.
Develop staffing plans highlighting the skills, attitudes and expertise you need.
Develop financial plans including projected startup costs, operating costs, revenue, profits, and break­even analysis for the first 3 to 5 years.
Identify building and equipment needs, including vendors and cost estimates.
Formulate company milestones including timelines for upcoming products and services in development.

Having a strategic business plan can help you get funding, and make all the difference in your success.

New business formation
Hanging a shingle? Great. Besides that shingle, you also need a plan of action. We can help you avoid common pitfalls many new business owners make when starting out. Let us:

Prepare a business plan to clarify your marketing, management, and financial goals.
Determine your startup capital needs.
Identify sources of startup capital and backup sources if needed.
Evaluate and quantify your borrowing power.
Select a business structure that best fits your needs by evaluating tax advantages, legal exposure, ease of operation and portability should you need to relocate.
Select the right accounting software.
Prepare a cash flow budget to avoid unplanned cash requirements.
Establish billing and collection procedures to maximize your cash flow.
Establish procedures to monitor and control costs.
Prepare and file all required state and local licenses and permits.
Prepare and file your application for your Federal Employer Identification Number.
Provide payroll and payroll tax filing when you bring on your first employee.
Comply with employment laws so you don't get hit with fines and unhappy employees.
Identify your business insurance needs.
Develop a solid Partnership Agreement to help prevent financial problems down the road.

Audit preparation

The "A" word instills a sinking feeling in lots of people. When they hear "audit" they think "hassle" or "pain" or "I haven't got time for this; I need to run a business!" But we can make your next financial audit much easier by helping you prep for it and supporting you throughout the process. Don't let the prospect of a financial audit, or fulfilling the requirements for one, hold you back from making the right moves for your business–and that includes securing bank financing.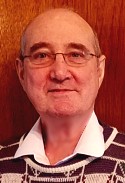 Gary Ward, EA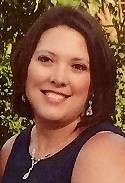 Jennifer Morris, Partner


Who We Are