Northwest Florida EA Firm

At Accounting & Management Services, Inc., our clients are important to us. We strive to build a long-lasting relationship with each client, large or small. >> More

Tax and Accounting Services

From accounting and consulting to income tax returns, we offer a wide range of services for businesses and individuals. >> More

When choosing an Accounting firm, it's important to look for one with an impeccable reputation for service, integrity, honesty, and professionalism. We're proud to say that Accounting & Management Services, Inc. is such a firm.
Businesses and individuals throughout the Milton, Pace, Gulf Breeze and Pensacola area become our clients – and remain our clients – because we offer a complete range of accounting, tax, and business advising/consulting services. We've helped countless small and mid-sized businesses grow and thrive by making sound decisions and avoiding costly mistakes. Our experts also help our individual clients minimize their tax liability, build wealth, and plan for a secure financial future.
At the very core of a successfully run business (and an efficient audit or tax engagement), are reliable supporting numbers. Those supporting numbers are more than a financial marker of where you've been; they often provide key indicators of where you're going. As one of the top accounting firms in the Pace, Milton & Pensacola area, we take pride in helping your business reach your desired destination.
Regardless of your industry or of the size of your business, we can provide accounting and personnel support to your organization that will help you gain clarity on your financial situation and efficiencies in your day to day accounting operations. Our comprehensive services, such as financial statement preparation, monthly and quarterly reviews and on-site accounting assistance services are provided by qualified accounting professionals who are extraordinarily committed to helping you understand the value of the numbers. With Accounting & Management Services, we bring an added level of expertise to many of our clients' bookkeeping and accounting needs.
Regardless of what service you come to us for, you can expect to start feeling smarter about what's going on with your money, and how it's affecting you when it comes to broader business issues.
Your Local Northwest FL EA Accounting Firm
If you'd like to know more about Accounting & Management Services, Inc. and our accounting services, please give us a call at 850-994-5691. We look forward to showing you how we can help you save time and money by partnering with a top Northwest Florida accounting firm.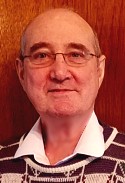 Gary Ward, EA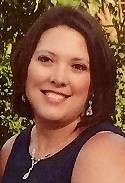 Jennifer Morris, Partner


Who We Are